for a quick and dirty review, here goes:
the leather work on this is VERY nice. it is doubled up leather, so it's nice and thick, yet mine does not have a reinforced top (not any more reinforced than two pieces of leather is). this one has a thumb break, and loops to belt it on. OWB style.
the stitching on this holster is actually pretty nice. the stain/dye is black and smooth, as if the leather maker in Paraguay gave it a good solid buffing before (or between) coats.
two pieces of leather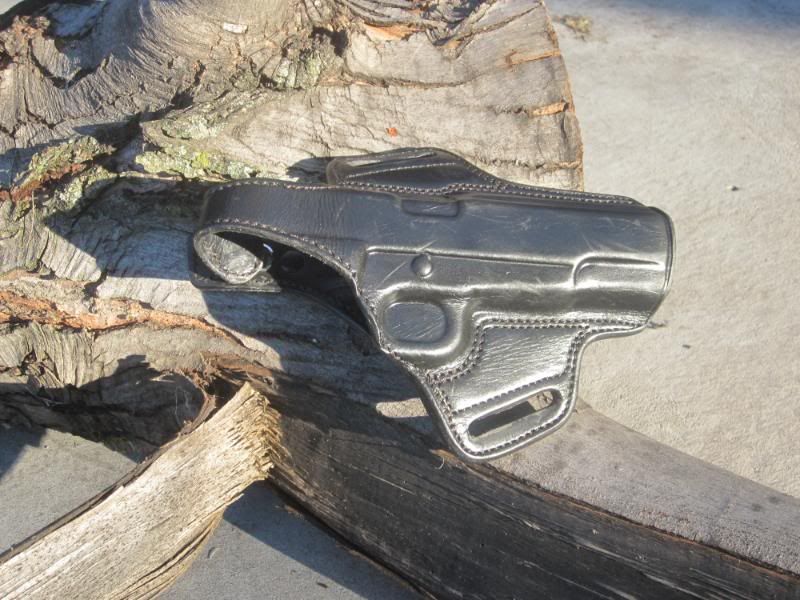 the slide on my Sig is really carving its space out on the inside, not sure if that's good or bad, but i don't mind
here's some more pics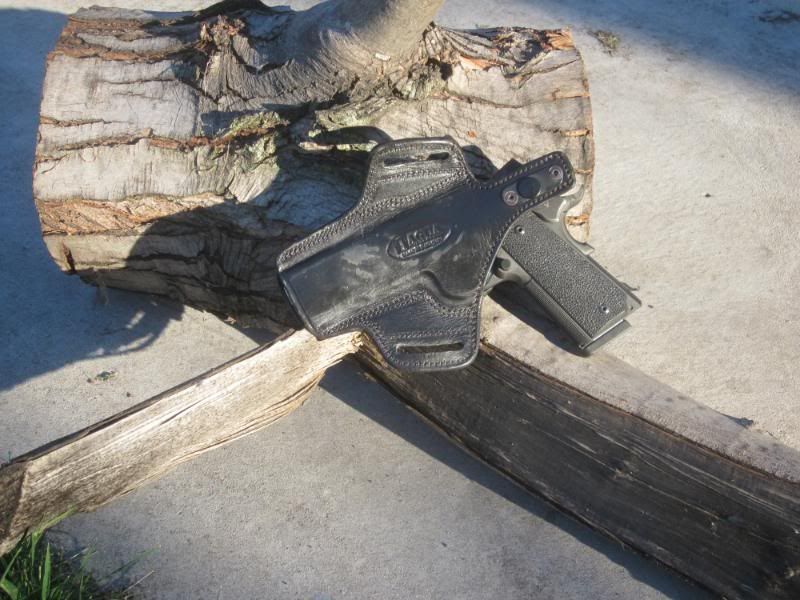 and some gratuitous pics of my Sig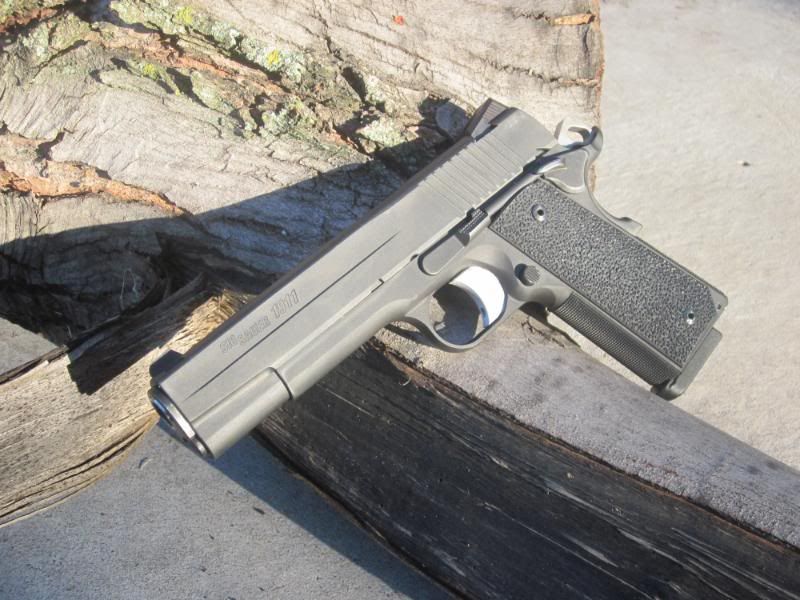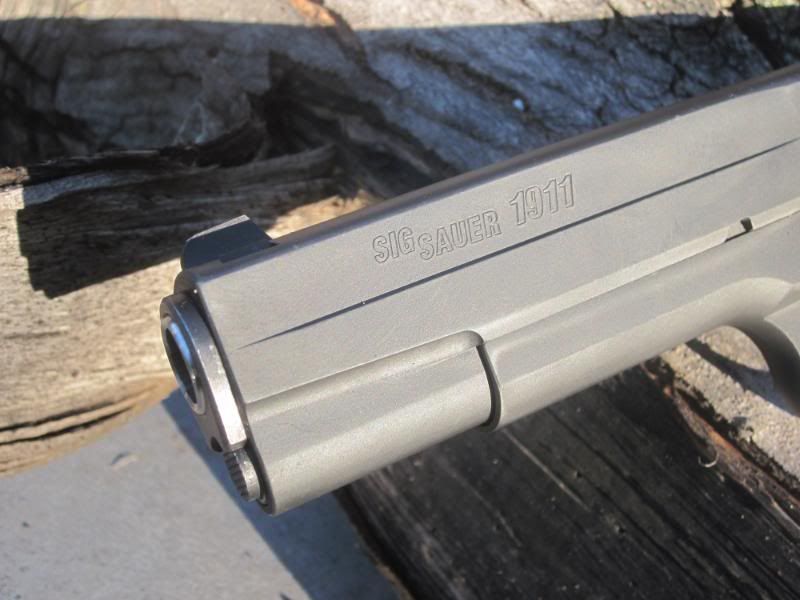 now, i'd say that this is a decent setup, but i have one MAJOR complaint: something about the thumb break is causing my gun to sometimes go from cocked and locked to cocked and UNlocked. i keep checking it, to see if i can figure out what is causing it. i'll keep you posted